As you all know, Friday night dinner is my thing.
I love hosting on Friday night because food can be served fresh, soup is on the menu, and it keeps me free to go to shul on Shabbat day. The other main reason is because I am honestly crock-pot handicapped. It's an official diagnosis. Nothing I put in there ever comes out good, and it always tastes like chulent—and not a very good chulent. So I have officially given up on using it, but because I love serving meat and chicken at every Shabbat meal, I have a dilemma. I don't have any meat lunch ideas that would taste good on a hot plate rather than in a crockpot with all the juices. I love steak, which doesn't have any juice or sauce, but I can't imagine reheating steak unless it's going in a salad—steak is best served hot off the grill. So I stick to Friday night dinners as much as possible to make my life easier, and that way I make fresh meat that gets put on the table straight from the oven.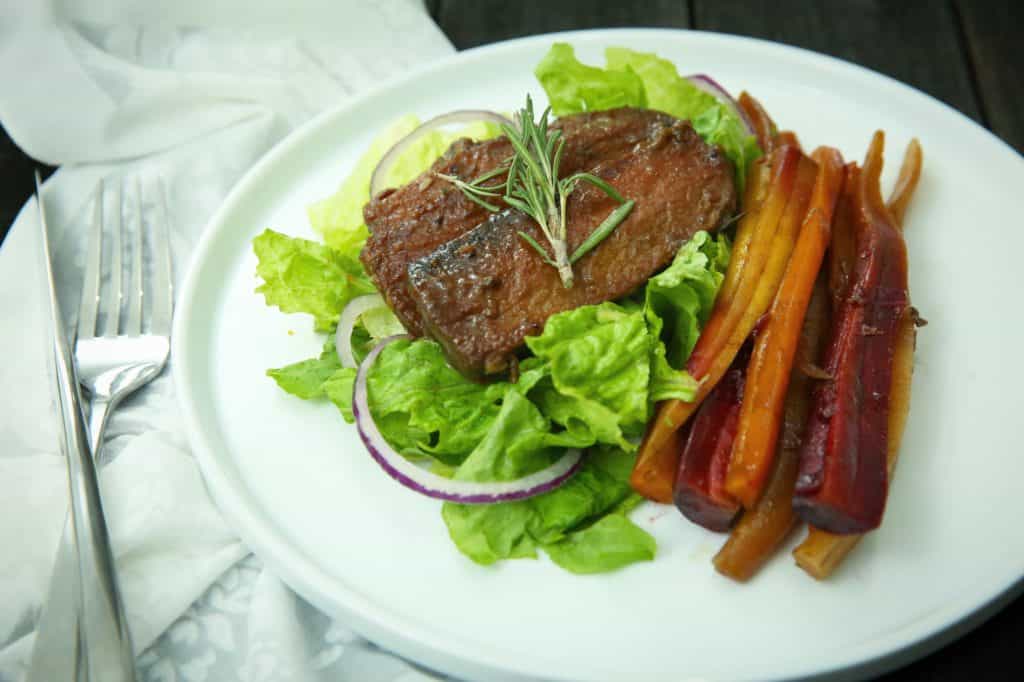 When we first moved to Israel, I had a very hard time with the butchers here. As I shared my frustrations with the meat industry with my new friends, they all told me to go try the local butcher who was familiar with Americans and might have different cuts that I would be interested in—more similar to American cuts. And he did! Aside from learning the numbering system for cuts of meat (a brisket cut is number 3, for example) he also had corned beef! I could always pickle a brisket myself, but that would involve waaay too much time and effort on my part, so finding one ready-made was very exciting. I took it home and experimented on it for my Shabbat dinner and was so happy with the results!

| | |
| --- | --- |
| | |
Instructions
Place the meat in a pot and cover with water —you want to make sure the pot is big enough that the whole meat is immersed in water. Bring the water to a boil, lower to a simmer and cook for 1 1/2-2 hours, until the meat can easily be pierced with a fork.

Remove from the water and let cool.

Once the meat has completely cooled, slice thinly across the grain and place into a baking dish.

Whisk together all the sauce ingredients and pour over the meat. Arrange the rosemary springs on and around the meat.

Cut up whichever vegetable you would like, I used colorful carrots, and place around the meat, making sure it gets covered in the sauce too.

Cover with aluminum foil. You can either refrigerate overnight or bake right away. If baking right away, preheat the oven to 350 F.

Bake covered for 30-40 minutes until bubbly and sticky.