With Pesach fast approaching (less than 3 weeks away!) I have been on a mission to clean out my cupboard.
Of course I could keep all the non-Passover food and sell it like most people do. The trouble is even though I have a beautiful and spacious kitchen, it is still an Israeli kitchen after all, and as I'm hosting 7 people this year (for the first time) I need all the space I can get. I have stopped buying all pastas, grains and the like, and I'm actually going through all the random things I've picked up to see what I can use before the holiday. Tonight, after going through my drawer, I thought I was going to go with bean thread AKA glass noodles, but then I spied a box of black bean noodles that I bought once just because they were so intriguing. They are gluten-free, and are a great source of nutrition and apparently delicious! So I set out to try it.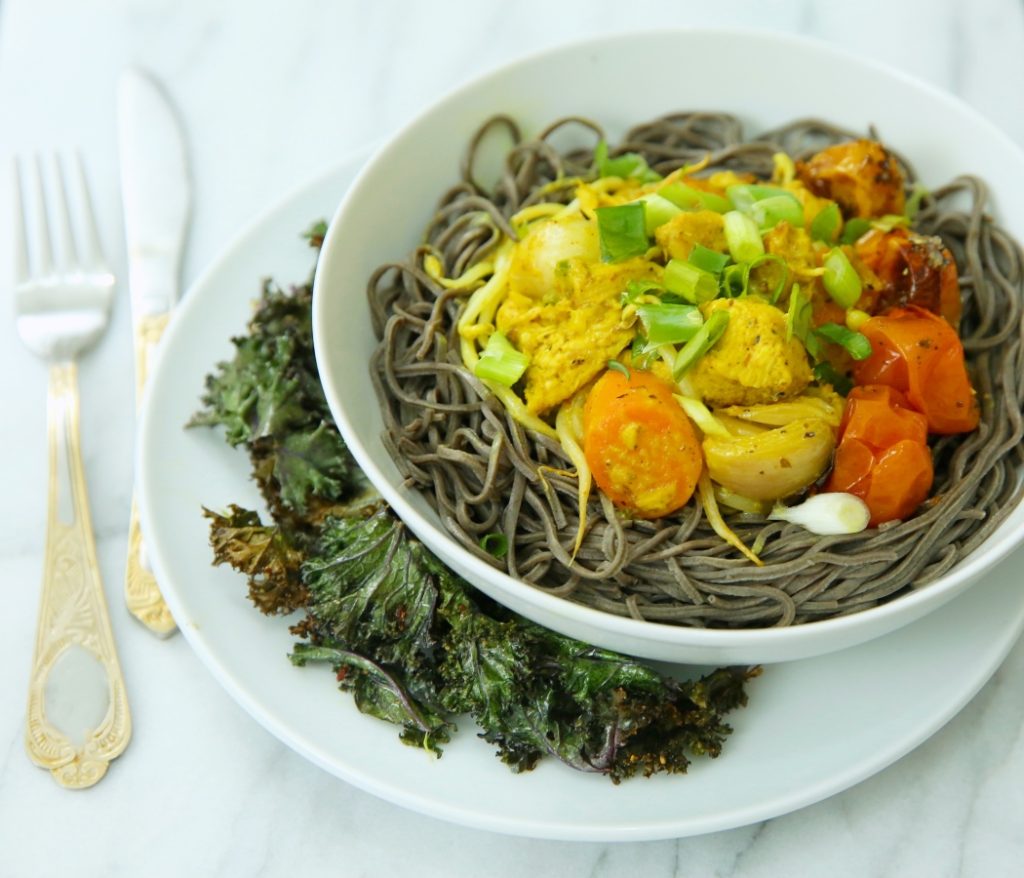 We really don't eat chicken so often. I get really grossed out by cleaning whole pieces of chicken and require that literally every little things that looks like it's not pure chicken meat be removed, so I usually end up with pretty mutilated chicken. And chicken breast just gets boring. I felt like we hadn't had chicken in quite some time though, so I decided chicken was going to top my black bean noodles! But in what way? My first idea was some sort of sweet and spicy chicken salsa, but a quick look in my fridge and fruit bowl didn't turn up any fruits that would qualify for the sweet part of the salsa so I decided to save that idea for another time. As I was looking up the benefits of black bean noodles, I saw a post about someone who once tried it with a curry sauce and I thought, now there's an idea! Another thing I haven't had in a really long time! So I set out to create a creamy curry sauce with the vegetables I had at home. That turned out to the shallots, garlic, carrots and bean sprouts.  I had a bag of kale and a few cherry tomatoes left as well, and thought those would be perfect sides for the meal.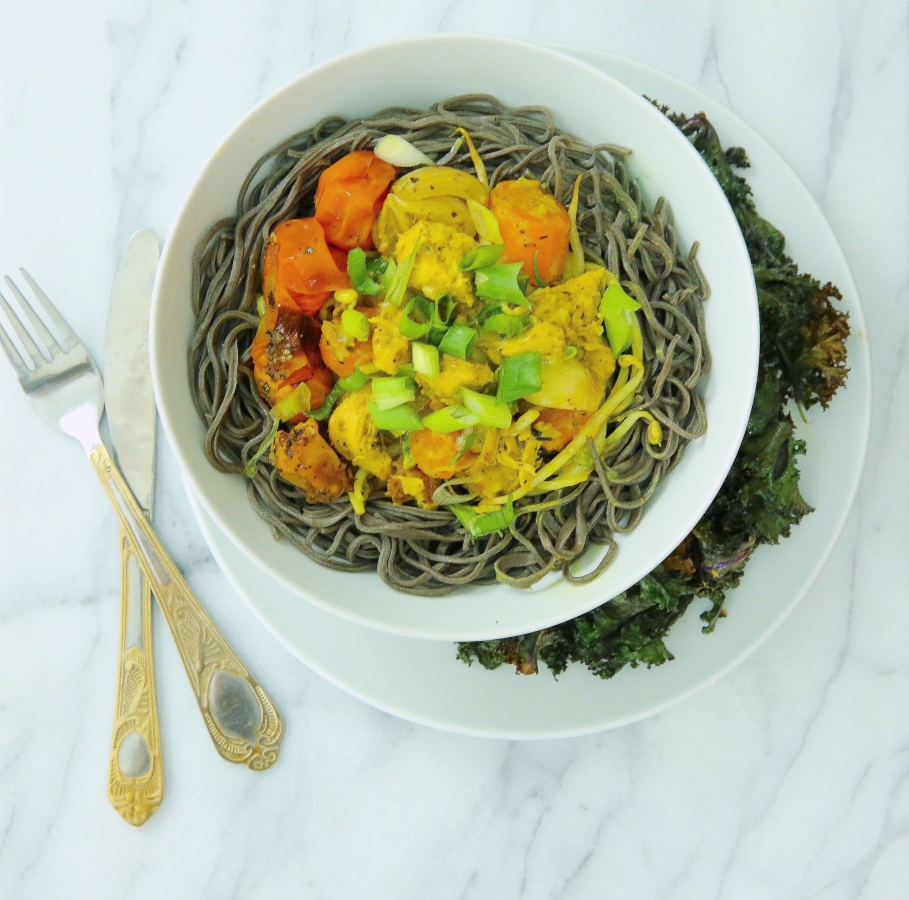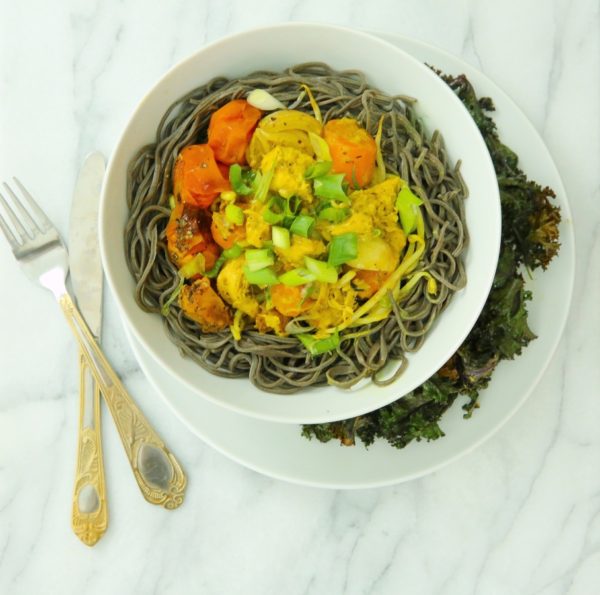 | | |
| --- | --- |
| | |
Instructions
Prepare pasta according to package directions.

In a mixing bowl, mix together the chicken, curry and ginger and let marinate for 10-15 minutes.

In a large sauté pan, heat up the olive oil over a medium flame. Add in the chicken and let brown for 3-4 minutes on each side. Remove to a plate.

In the same pan add a little bit of oil if needed and add in the shallots and carrots and sauté for 7-10 minutes until softened. Added in the jalapeno and garlic and sauté for 2-3 minutes, until soft, making sure not to burn. Add back in the chicken and the coconut milk, stirring to coat everything. Season with the turmeric and salt, adjusting to taste.

Right before your about to serve, stir in the bean sprouts and stir to coat.

Place spaghetti in individual bowls, top with curried chicken and sprinkle some scallion greens. Serve with roasted tomatoes.