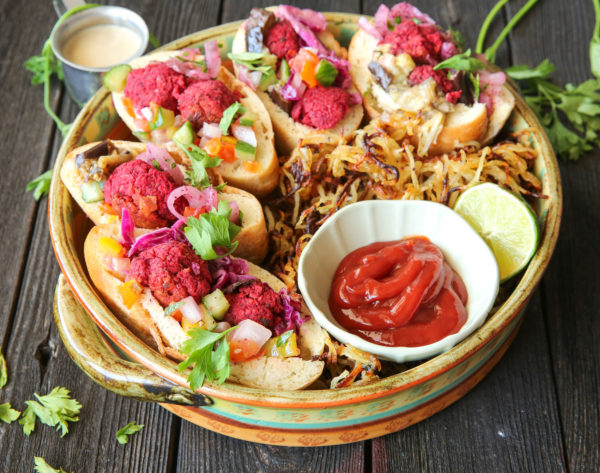 | | |
| --- | --- |
| | |
Heat up the oil in a saute pan over a medium flame. Add in the onions and saute until golden, do not them burn. Add in the cumin, sumac and gojuchang and saute for 2-3 minutes, unit the spices are toasted.

After the onions have cooled, add the onions, chickpeas, grated beets, breadcrumbs, parsley and salt into the bowl of a food processor. Pulse until everything has been chopped and the mixture is crumbly but holds its shape when handeled.

Preheat the oven to 400 F.

Form the mixture into balls and place on a parchment lined baking sheet and refrigerate for 30 minutes.

Lightly spray the falafel with olive oil and bake for 20 minutes. Flip the falafel balls over and bake for another 15 minutes. Serve with warm pita and all the works.