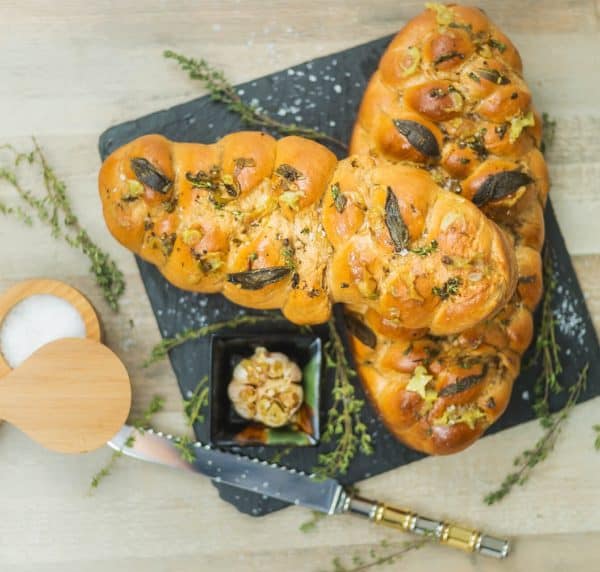 Passive Time

1.5-2.5

hours
Passive Time

1.5-2.5

hours
Combine the dry yeast and 1 tbsp sugar in a measuring cup. Add in the 2 cups warm water, give it a quick stir and aside to proof for 10 minutes.

In the bowl of a stand mixer, add in the white spelt and whole spelt flour with the salt and the rest of the sugar. Start your mixer and slowly add in the eggs, agave and coconut oil. Mix well.

Once the yeast is proofed (it should be very foamy and have a distinct smell, if not it's not alive and you should start the first step over again) add it to the flour mixture and mix until all ingredients are well incorporated, adding in the 2 cups of whole wheat flour slowly.

If you need to add another 1/2 cup of flour or 1/4 cup of water do so while it kneads. It usually takes my KitchenAid between 7-10 minutes to knead the dough, only using a silicon spatula randomly too push things off the side.

Once the dough has formed into a ball around the hook and the dough is smooth and elastic, remove the dough, coat the bowl with oil and place the dough back in and cover with a towel. Set aside to rise for 1-2 hours (until doubled in size) in a warm, draft-free spot like the inside of your oven when it's turned off.

Once it's risen uncover your dough and punch the dough down.

Preheat your oven to 350 F on convection setting.

Split your dough either into 2 large pieces 4 normal sizes and then braid/shape however you like it.

Allow to rise for 30 minutes then brush with an egg wash. You can top with any classic toppings like sesame seeds, poppy seeds, zaatar, etc. or try out my garlic confit topping below. If using a standard topping, bake about 35-40 minutes.

If using my garlic confit topping, start baking your challah for 20 minutes.

After 20 minutes, remove the challah from the oven and top with 2-3 spoons of the oil. Smear tons of the soft garlic coves across the top and add some sage and thyme leaves, they're delicious. Place back in the oven and bake for another 15 minutes. Remove from the oven and allow to cool.

If using for Friday night, leave in the tin, cover with foil and ideally let it warm in a low temperature oven. If your using the hot plate, make sure it is not placed directly on it.
Preheat the oven to 400 F. In a small oven-proof ramekin place the garlic cloves, thyme, and sage. You want a small enough dish where it will be loosely packed and not tons of room. Pour in the olive oil, using as much as needed to just cover everything. Sprinkle sea salt and freshly cracked black pepper.

Cover and bake for 40 minutes until olive is bubbly and garlic cloves are super soft.

Once cooled, cut up everything into small pieces, making sure to remove the thyme stems.