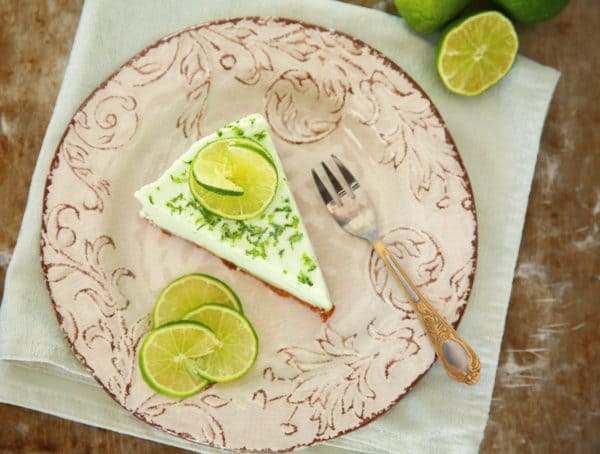 | | |
| --- | --- |
| | |
Pulse the cookies in a food processor with the brown sugar, oil and cinnamon until it comes together in a ball. Pat into a circular tin to form the crust. If you have enough go up the sides of the tin too.
In the bowl of a KitchenAid, whip the egg whites with 1/4 cup sugar until solid and fluffy. Remove to a bowl.

Whip the rich's whip with 2-4 tbsp sugar (depending how sweet your whip is) until you have firm peaks. Add into the egg whites bowl.

Whip the egg yolks with the remaining sugar and lime juice until fluffy. Pour into the other mixtures and mix everything together. If you want a nice light-green color, add a few drops of green food coloring and mix in.

Pour over the cookie crust. Cover and freeze for an hour.

Take out of the freezer, top with the lime zest and freeze again for at least 3 hours.

Serve right from the freezer, no need to let it rest for a few minutes first.