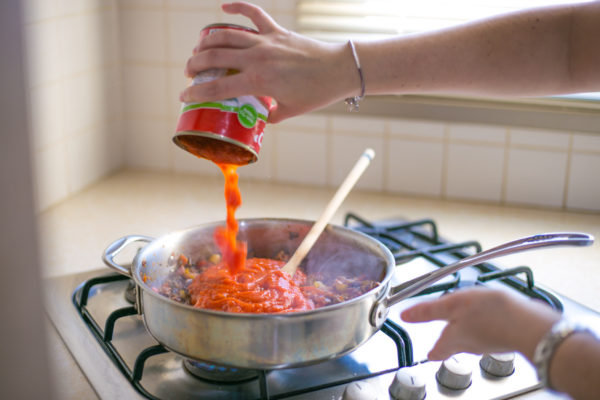 | | |
| --- | --- |
| | |
Slice open the dry chilies and discard the seeds and stems (make sure you wear gloves!). Rinse the peppers and then soak in hot water for 30 minutes.

Remove the peppers from the water, reserving the water, and add them to a food processor. Add 1 tablespoon of the chili-infused water and process until smooth, if needed adding 1 tablespoon at a time of the chili water until a smooth paste forms.

Heat up the oil in a sauce pan. Add in the onion and sauté for 2-3 minutes until golden. Add in the ginger and garlic and sauté until fragrant, another 2-3 minutes. Add in the chili paste along with the tomato paste, mix well and sauté for 2 minutes. Add in the broth, vinegar, sugar and salt. Mix well and cook for another minute or two. Turn off the flame.

Once cooled, transfer to an airtight container and keep in the fridge for 2-3 weeks.