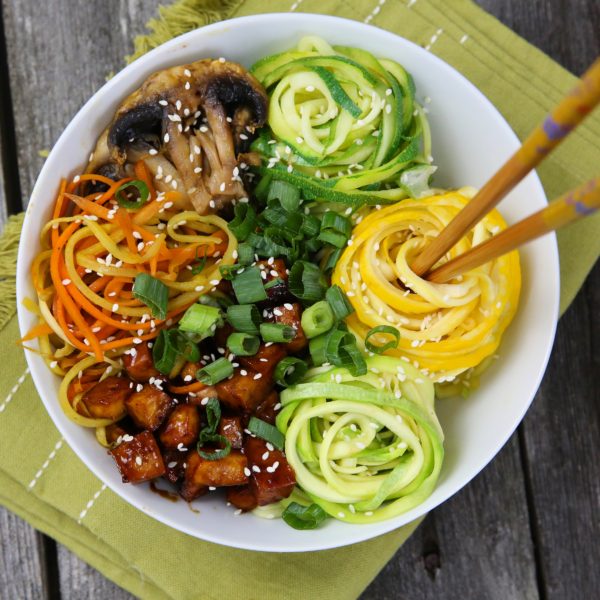 | | |
| --- | --- |
| | |
Drain the tofu and place the block of tofu on several layers of paper towels. Cover tofu with several more layers of paper towels. Top with a heavy pan. Let stand 30 minutes to remove the moisture.

Meanwhile whisk together your marinade.

Cut tofu into 1/2 inch cubes if for a salad or stir fry or into 1/2 inch matchsticks for sushi.

Place in marinade, mixing gently to coat all the tofu. Let it marinate for 1/2 hour but if you don't have time you can leave in for 10 minutes.

Preheat the oven to 400 F. Remove the tofu from the marinade (reserving the marinade) and place the tofu onto a parchment lined baking sheet.

Pour the marinade into a small saucepan, add in 2 tsp cornstarch and boil until it thickens.

Bake the tofu for 30 minutes, flipping them halfway through and brushing with the marinade right before the flip and on the other side after the flip. Brush with remaining marinade right before removing from oven and let bake for 5 more minutes.