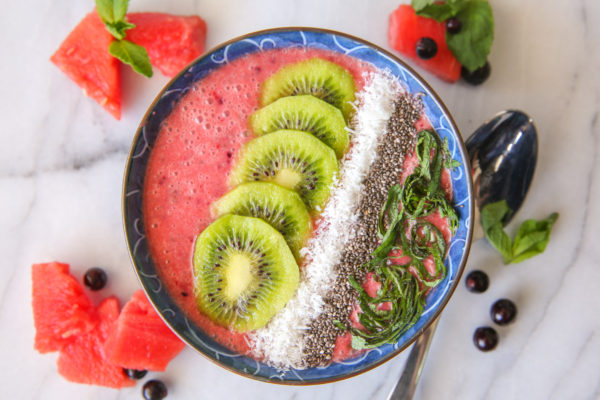 | | |
| --- | --- |
| | |
Place everything into a food processor or blender ( a food processor will yield a chunkier smoothie, which is my preference) and blend until your desired consistency.

Stack the mint leaves and tightly roll up starting at the stem edge. Thinly slice the log of mint leaves and create mint chiffonade (super-thin ribbons).

Place the smoothie into a bowl and top with kiwi, coconut flakes, mint chiffonade and more chia seeds and silan.