Turns out Pesach was already a month ago. Wow, how time flies.
Way before Pesach was in sight I was a recipe-testing machine. It was going to be my first Pesach hosting and I was on a roll. I ended up trying out so many recipes that I didn't even get a chance to put all of them up on the blog. This is one of them! You may be asking yourself, why in the world is she posting a Pesach recipe now? We don't even want to think about Pesach until next March! The answer is simple, this dinner is just that good. You would never believe that this was a gluten, soy, and legume-free meal. The only thing that I would do differently now that it isn't is Pesach is maybe to buy Schezwan sauce instead of making it from scratch. But even that's not a given – I love making homemade sauce when I can since it allows me to really know what I'm putting in my food!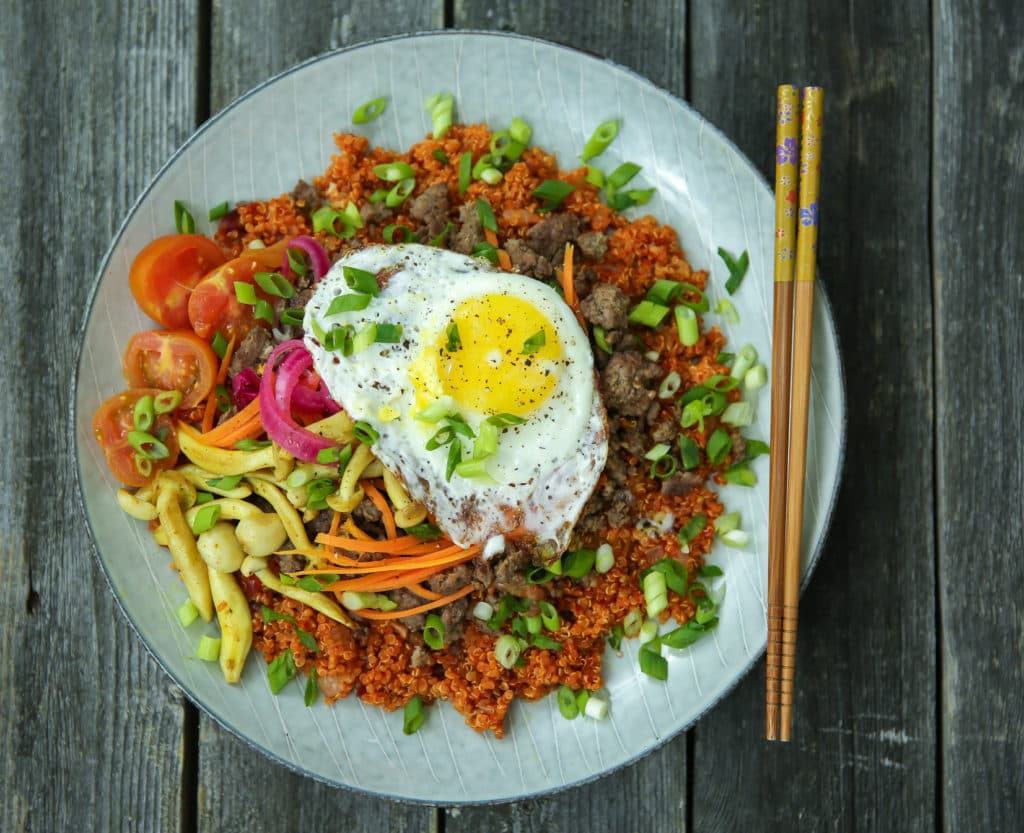 As with all mixed-bowl dishes, you can really customize what you top it with. Here I have schezwan quinoa with Korean beef, sautéed mushrooms, crispy sunny side up, pickled carrots, onions and cherry tomatoes and everything topped with scallions. I included everything on the recipe card below, but you can always add or detract to your taste. Happy cooking!