With the hubby under the weather, a soup was definitely in order.
With my new UX course, I've been trying to split my days between food blogging and course work. Today was a course day, which means I didn't have time to leave the house to shop for groceries. So I had to make do with what I already had at home. I had carrots, celery, and a few potatoes left over from a massive bag the hubby bought awhile ago. It felt like a great start for a soup. As I remembered that I also had a bag of split peas, my friends were over talking about their Romanian smoked salami that they were willing to share with me! This quickly started sounding like a perfect smokey split pea soup! I added some cubed pastrami from Gourmet Glatt while it boiled, and it took it to a whole different level.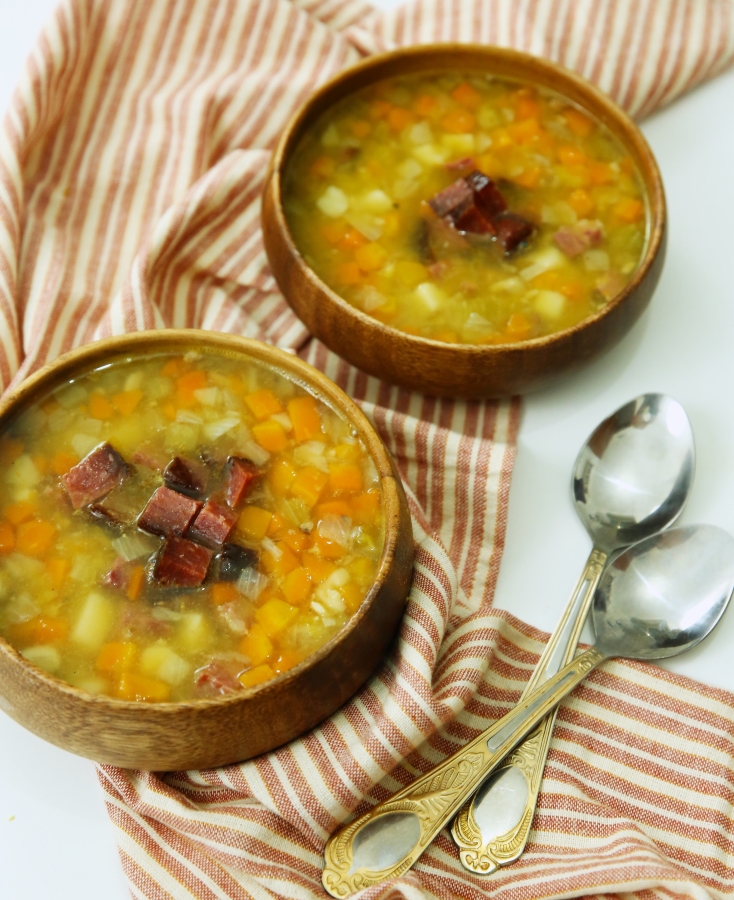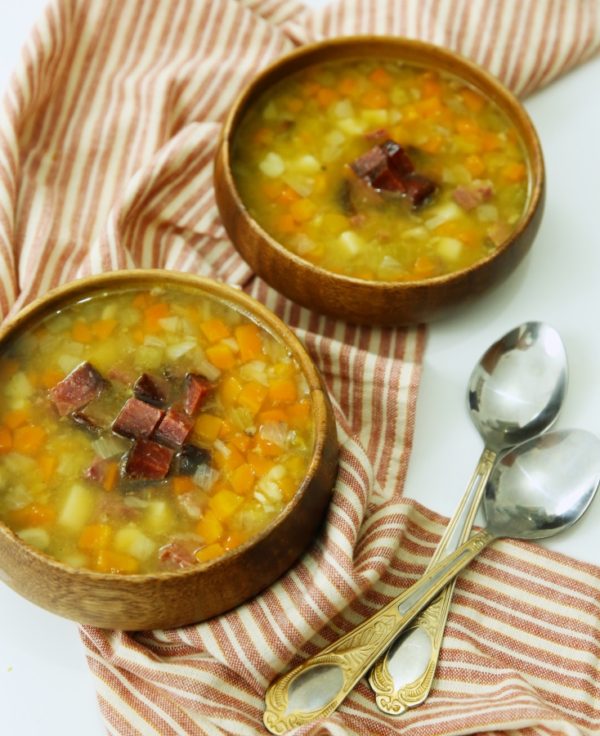 | | |
| --- | --- |
| | |
Heat up the olive oil in a large stock pot over a medium flame.

Add in the onion and garlic and sauté until golden, making sure not to let it burn. As it is sautéing add in 1/2 tsp of kosher salt to help draw out the liquid and to soften them.

Add in the carrots and potatoes and continue to sauté until they soften about 10 minutes.

Add the celery and sauté for another 2-3 minutes.

Add in the fresh thyme, split peas, pastrami, bay leaves, water and extra salt.

Cover the soup and bring to a boil.

Lower the flame and allow to simmer for 45-60 minutes, until the split peas have absorbed the water and expanded.

Ladle the soup into bowls and top with Romanian smoked salami.