I had this really fun idea to make banana bread Hamantaschen but didn't know where to start.
In my mind, banana bread has a very fluffy and bread-like texture — hence the name banana bread — and I didn't know how to convert that to a hamantaschen dough, which needs to hold its form and be pliable enough to work with. I started off by writing out my banana bread recipe and alongside my classic hamantaschen recipe. I compared what was similar and adjusted what I thought I needed in order to achieve a more dough-like texture, and it worked! These banana bread hamantaschen taste exactly like banana bread, are super moist and I find I enjoy them even more with the addition of caramelized banana centers! I'm so happy with how my idea actually came to fruition because from the outset I was sure it would be a total flop.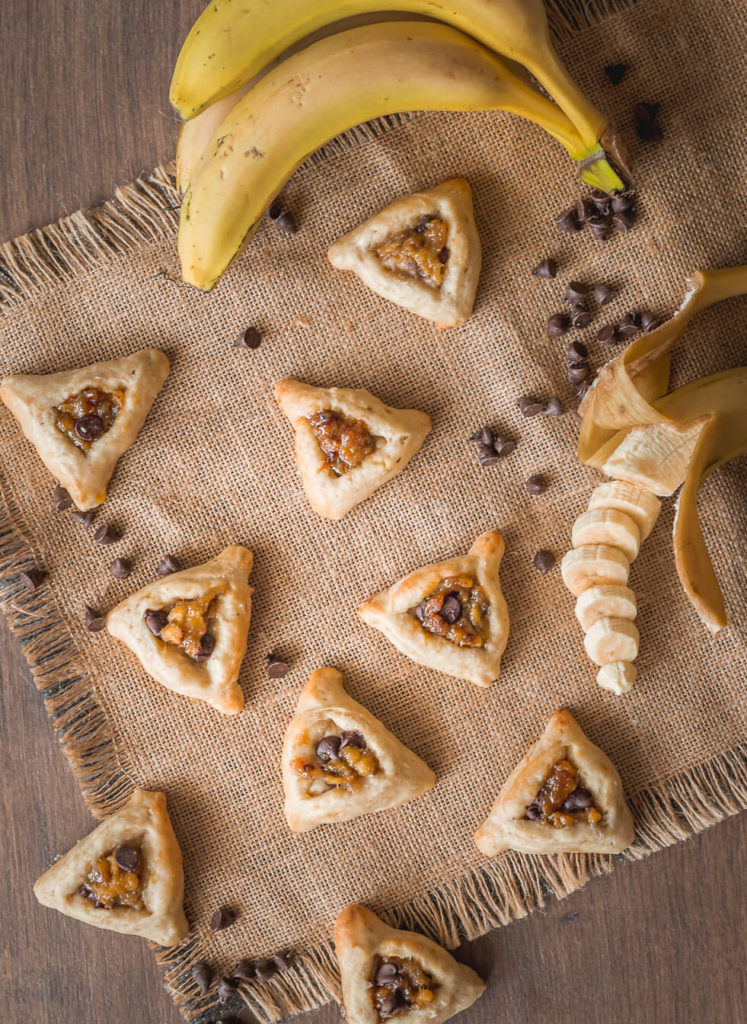 The dough is a little sticky to work with — I found that I needed a really well-floured surface and even then it was easier to flatten the dough using my hand rather than a rolling pin — but it was all so worth it for that deliciousness! Add these to your mishloach manot or Purim Seudah dessert and your guests will be awestruck! Even my 98-year-old grandfather couldn't get over it! After moving past his confusion about having banana in hamantaschen, he was amazed at how delicious they were. He even went for a second one, which is really saying something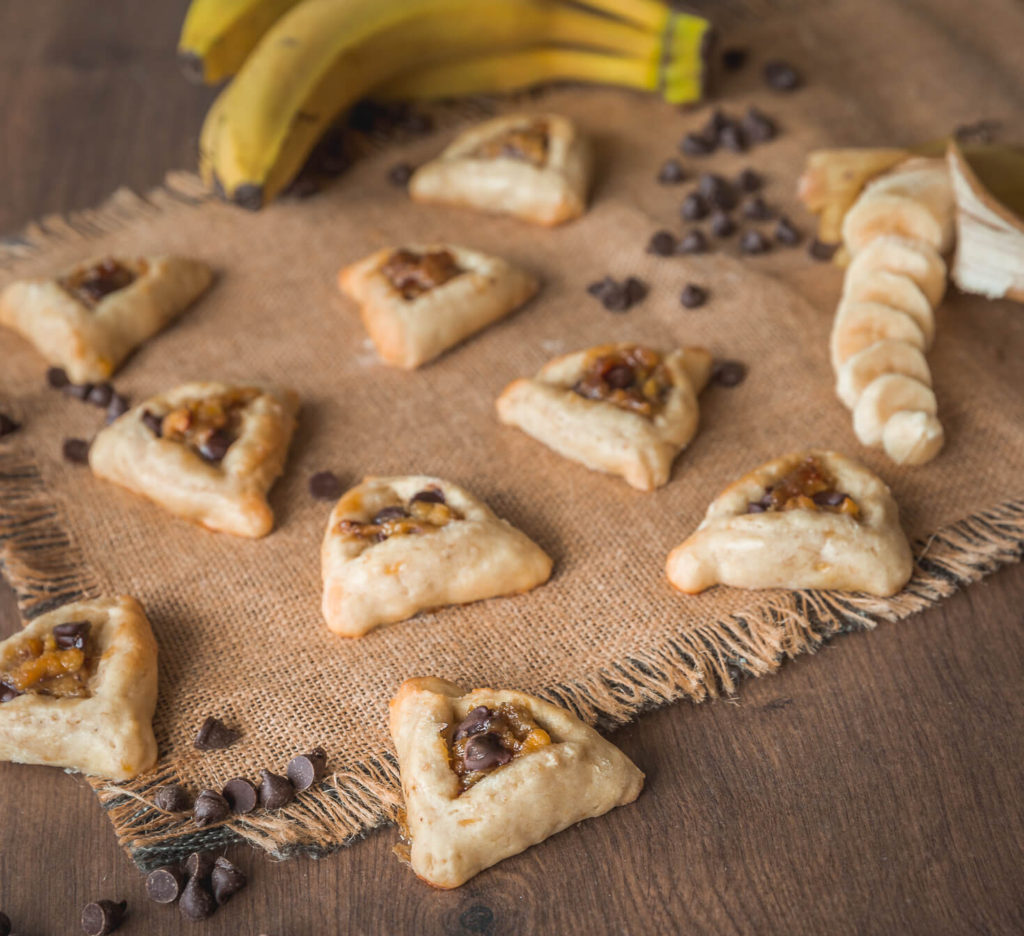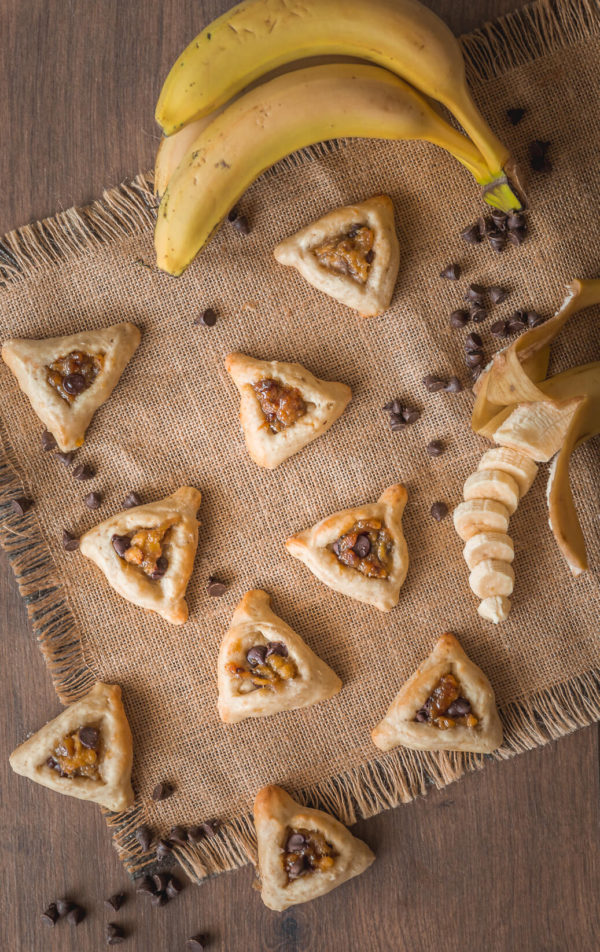 | | |
| --- | --- |
| | |
Heat up a sauté pan over a medium high flame with 1 tsp of oil. Add in the bananas and sauté until starting to fall apart and golden, with some caramelized browned edges.

And in the honey and stir to coat all the bananas. Adjust to taste if you want it sweeter.

Remove from heat and allow to cool.

Preheat the oven to 350 F.

Mash the bananas into liquid. Add the sugar, eggs, and oil. Beat until light and smooth. Add the milk and the vanilla into the banana mixture.

Mix 3 1/2 cups of flour, salt, and baking powder together in a separate bowl and fold into the liquid batter. Add flour 1 tbsp at a time until the dough comes together, it will be a little sticky still.

Place onto saran wrap, form into a dish and cover. Refrigerate for at least half an hour.

Flour your work surface well and place the dough on it. Using your floured hand, flatten the dough until it is around 1/4 inch thick.

Using a 3 inch round cookie cutter or drinking glass, cut circles out of the dough. Gather the scraps, roll out thin and cut out more circles until there is no more extra dough.

Place around 1 tsp of the banana filling and a few chocolate chips in the middle of the circle, and fold up.

Transfer the hamantaschen to a parchment lined baking sheet. Brush the dough with the egg wash.

Bake for 12-15 minutes until golden but not too hard!