By now you know that I am a tofu lover.
Don't get me wrong, put any kind of meat in front of me and it will be gone within 5 minutes, but there is something about tofu that is just so delicious. It's the perfect sponge to absorb any taste you can imagine, or in my case, concoct in my kitchen. Whenever I feel like I have had a week of heavy meals, am trying to reduce my weekly grocery bill or even just plain old in the mood (gasp!) I turn to tofu. I use it in soups, stir-fries, salads, and as you can see even in sushi. I don't eat raw fish. I know, I know, apparently I'm missing out, but for all my adventurous eating I can't convince myself that slimy raw fish could possibly taste good. So I come up with alternatives for my sushi because I love the taste of seaweed and sushi rice and there is no reason to give it up just because I don't eat it the Japanese way! I usually making vegetarian rolls but when I am making my sushi as a dinner I like to add a protein in such as tamago (basically a Japanese omelet), cooked salmon or deliciously marinated and baked tofu to really make it into a meal.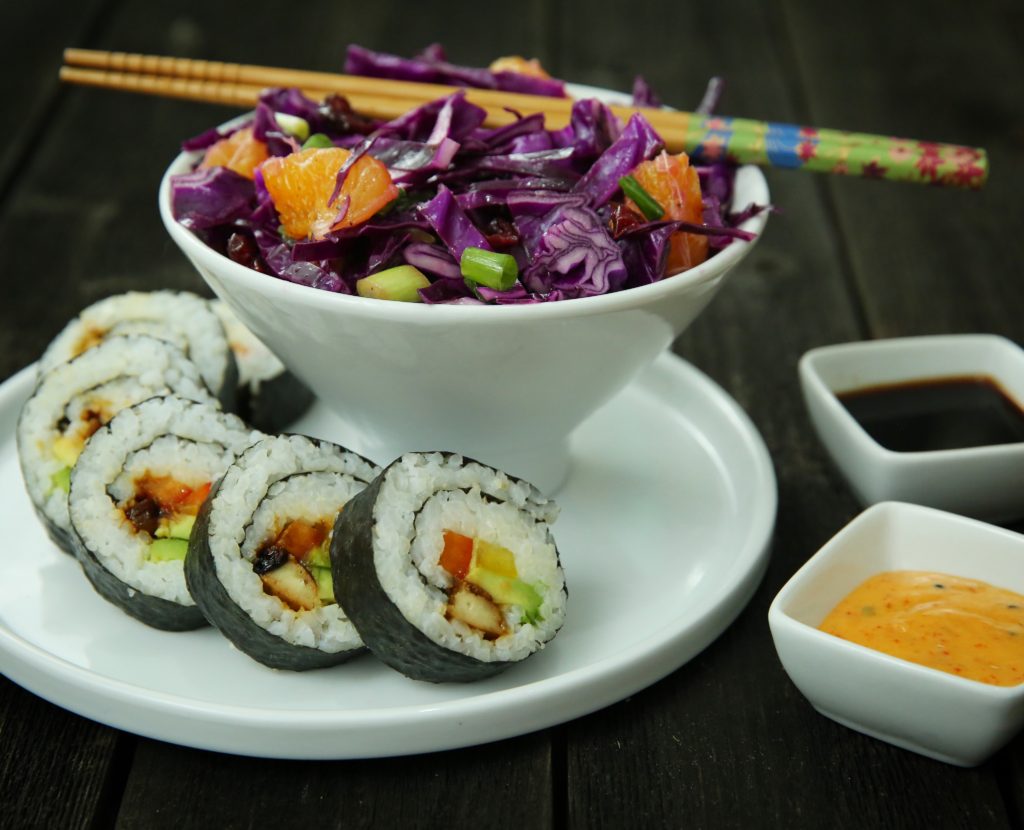 Even though tofu sushi covers all your major food groups covered, I still am not a fan of one dish dinners, I need variety with every mouthful. But if you're not like me, which most people aren't sushi is an easy and quick dinner that can definitely stand alone. Since I was working off of what I had in the fridge, I can't believe I literally had exactly the ingredients I needed for a classic Asian slaw. I had purple cabbage and scallion in the fridge, mandarins in my fruit bowl and a little bag of craisins in my pantry.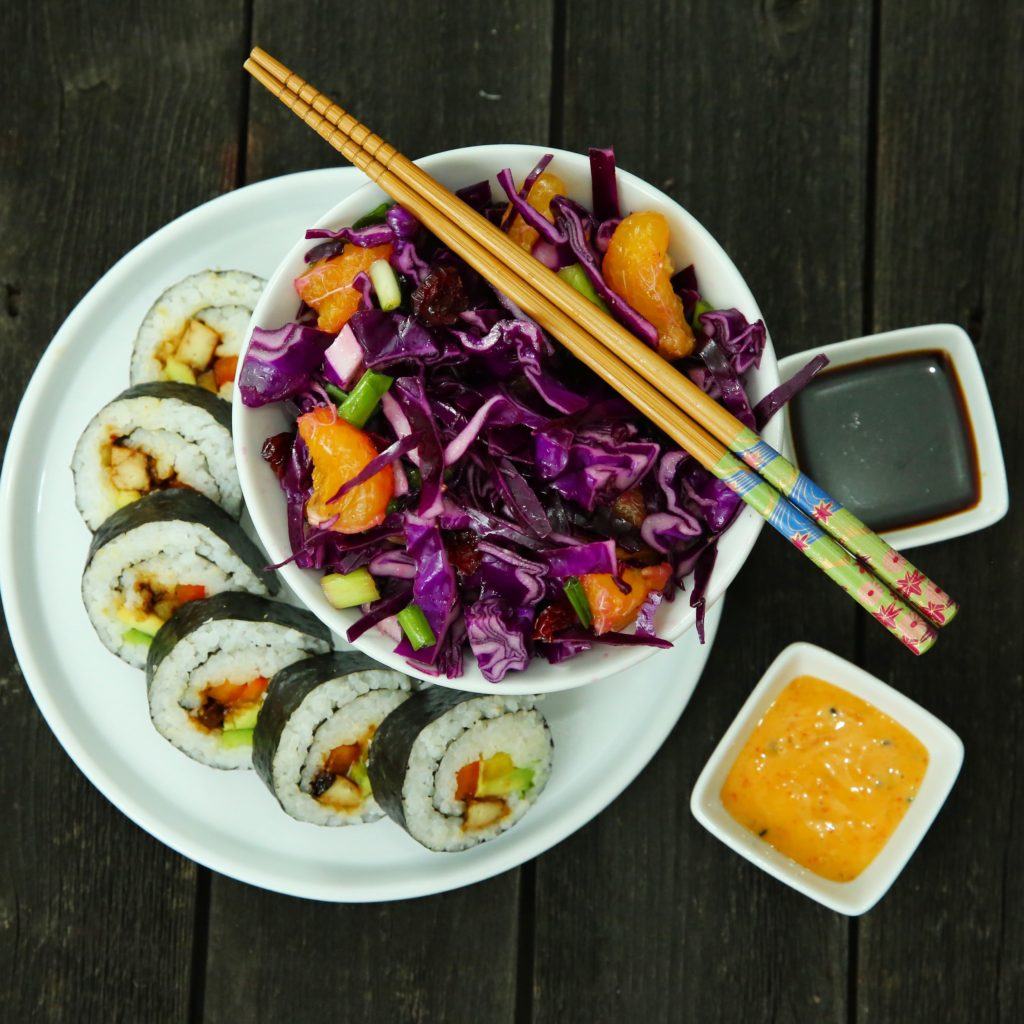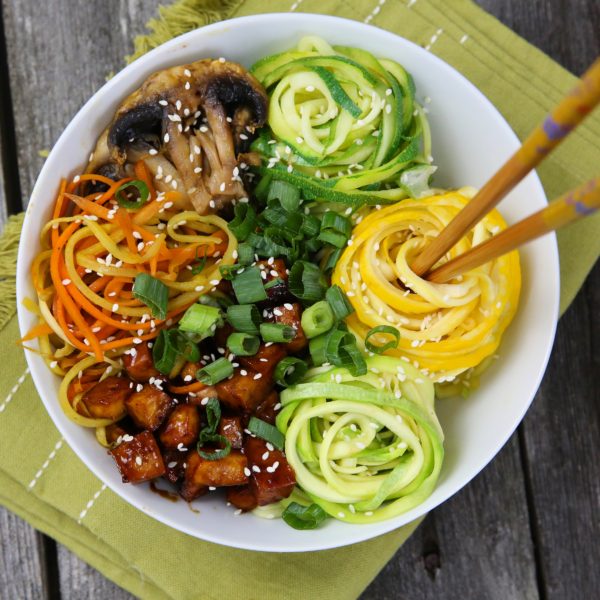 | | |
| --- | --- |
| | |
Drain the tofu and place the block of tofu on several layers of paper towels. Cover tofu with several more layers of paper towels. Top with a heavy pan. Let stand 30 minutes to remove the moisture.

Meanwhile whisk together your marinade.

Cut tofu into 1/2 inch cubes if for a salad or stir fry or into 1/2 inch matchsticks for sushi.

Place in marinade, mixing gently to coat all the tofu. Let it marinate for 1/2 hour but if you don't have time you can leave in for 10 minutes.

Preheat the oven to 400 F. Remove the tofu from the marinade (reserving the marinade) and place the tofu onto a parchment lined baking sheet.

Pour the marinade into a small saucepan, add in 2 tsp cornstarch and boil until it thickens.

Bake the tofu for 30 minutes, flipping them halfway through and brushing with the marinade right before the flip and on the other side after the flip. Brush with remaining marinade right before removing from oven and let bake for 5 more minutes.
Instructions
Place the veggies in a bowl. Whisk together dressing ingredients and pour over veggies. Toss to coat.