I've never actually tried making my own veggie burger from scratch.
I am a hardcore carnivore, and by nature I would never have thought to supplement a meat burger with something made out of veggies. In the last two years since I started cooking, I did not attempt to make this basic dish. Then the nine days came around and I was really in the mood for a burger dinner, and really not in the mood to leave the house to get new groceries. I looked around the house and noticed I had lots of grains, beans and sweet potatoes waiting to be used. It was like a lightbulb went on in my head, that sounded like the perfect combination to make my first veggie burger.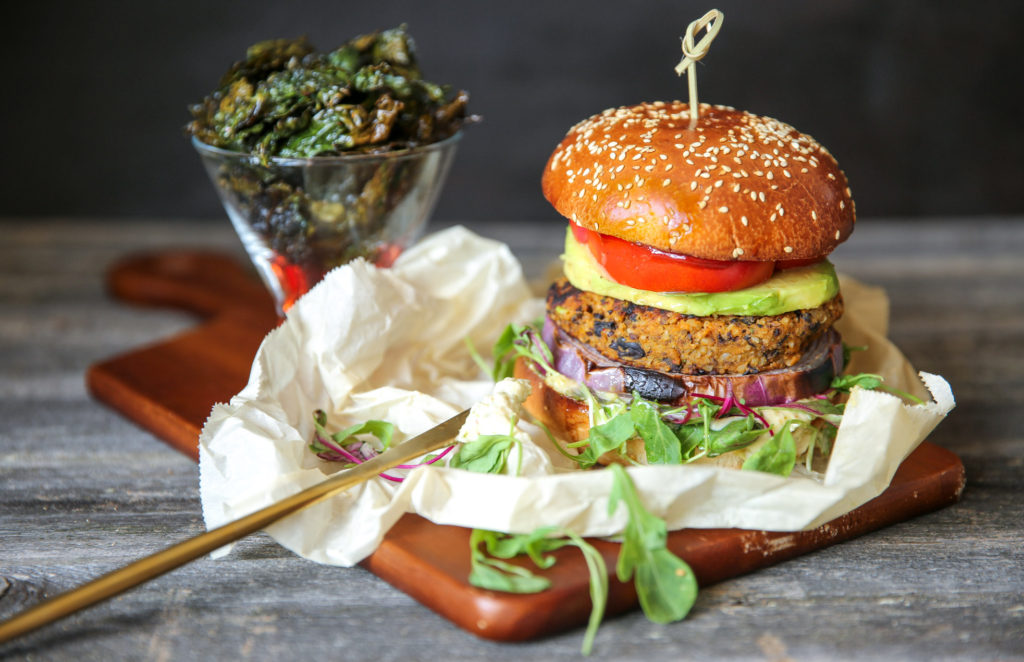 I decided on black beans for the legumes component and bulgur for the grain, and the combination couldn't have been better! The bulgur absorbed the stickiness from the sweet potato allowing it to be shaped super easily, and the black beans gave it great texture as well as a good amount of protein for our dinner. I didn't want to go with generic condiments from my fridge, and since limes are in full season now I figured I had to do something with that. I love garlic mayo in general, and a little bit of lime zest and juice took it to a whole different level of perfection! And every delicious burger needs to be served with a side of something crispy, but to keep it on the healthier side I swapped out the usual french fries for some kale chips to keep that crunch but keep out the calories. So with two more meals left in the 9 days, definitely try out these veggie burgers to get out of the fish and dairy rut!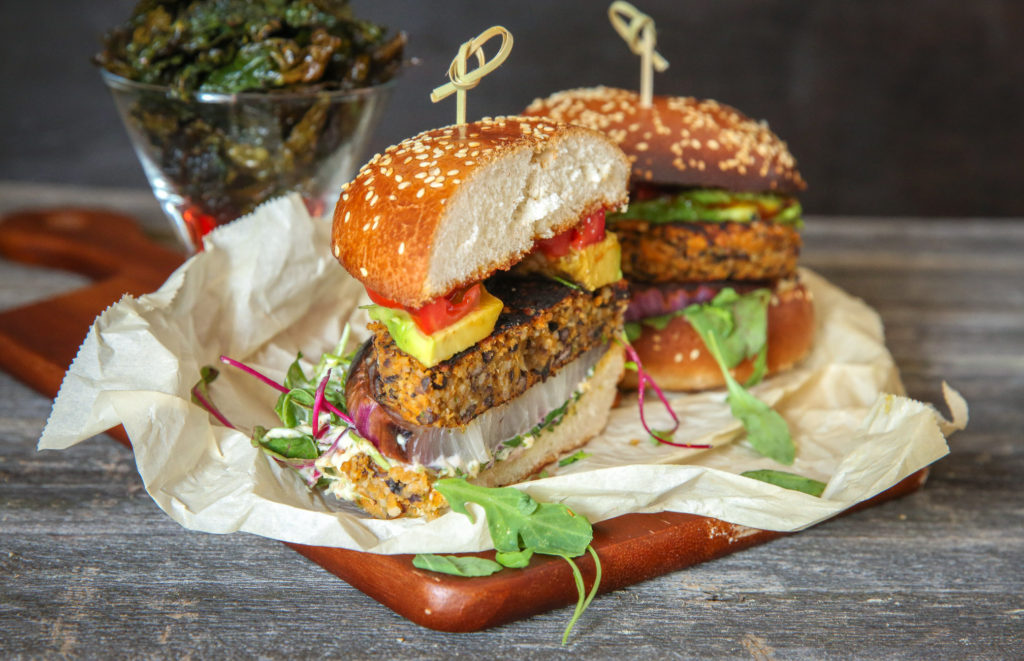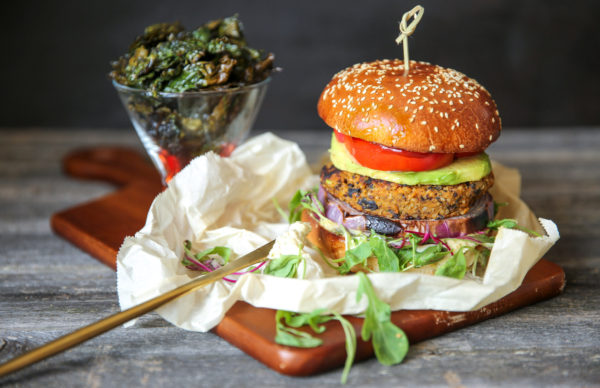 Ingredients
SWEET POTATO BLACK BEAN BURGER
Ingredients

SWEET POTATO BLACK BEAN BURGER
Instructions
SWEET POTATO BLACK BEAN BURGER
Preheat the oven to 400 F.

Wrap the sweet potato in tinfoil and place on an aluminum lined baking sheet. Bake for around an hour or until the flesh can be easily pierced with a fork.

In a large bowl mix together 2 cups of the mashed sweet potato, black beans, bulgur, shallots, mint, chili lime seasoning, salt and pepper to taste. Form into burgers and place on an oiled baking sheet.

Heat up the oil in a large frying pan over a medium flame. Add in the burgers and fry on both sides until crispy and charred, around 5 minutes per side.
GARLIC LIME MAYO
Mix together the mayo, garlic, chili lime seasonings, lime zest and juice
HAMBURGER
Serve the burgers on a hamburger bun with greens, tomato slices, purple onion, avocado slices, the garlic lime mayo and BBQ sauce.
Recipe Notes
You can either use canned black beans or cook them yourself. Place black beans in a pot of water making sure they are covered by an inch of water. Cover and bring to a boil. Lower to a simmer and cook for around 3 hours, or until soft.