Everyone always makes dairy and fish dinners during the nine days.
Over here, I like to keep those to a minimum, just like I would on any week. Don't get me wrong, I love love love dairy but it doesn't sit well with my husband and me—too much dairy just feels super heavy. And fish. I have a love-hate relationship with fish. I don't love fish in general; sometimes I find a good recipe that I really enjoy, but I still can't take it more than once a week. Even once every two weeks is ideal for me. I actually grew up eating fish all the time, but then when I was around 13 my family and I went to Lake Tahoe for a fishing trip, and let's just say after that I stopped eating fish altogether for the next 7 years. I've backtracked from there, but for me, salmon and tuna with the occasional tilapia is all I can handle.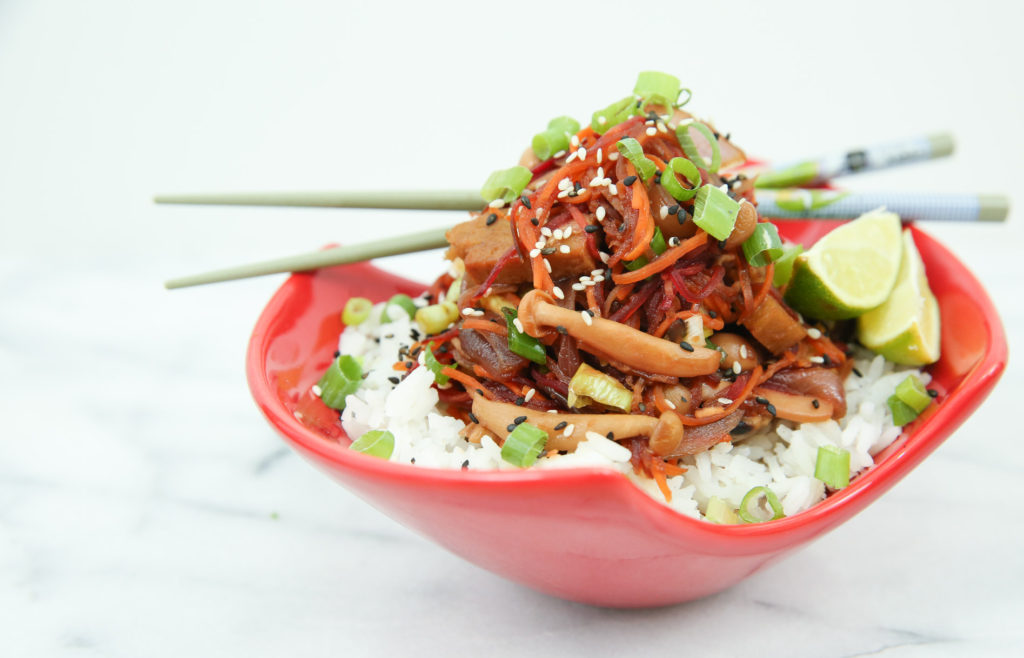 Now onto the dinners that aren't dairy or fish. When my husband and I were living in New York, we started making dinners with tofu once a week to try and save money, since kosher poultry, meat, and cheeses were so expensive in the city. I still make tofu dinners, ironically not because it's cheap (it's actually 4 times the price here in Israel!) but because I fell in love with it. Along with a love of tofu came a love of lots of vegan products! I wouldn't say I love seitan the same as tofu, but it really is a great substitute when you need to go meatless. It has great texture, and all it needs is a good sauce to give it some taste.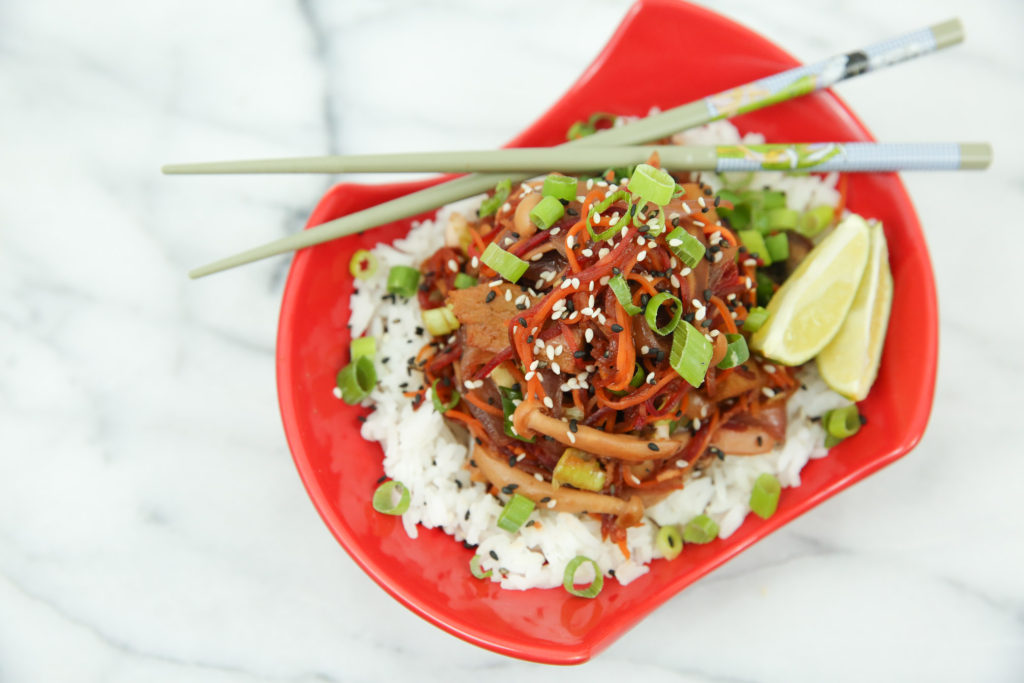 This dish will leave you feeling full and satisfied, so for one night during the 9 days skip the cheese and fish and try this out!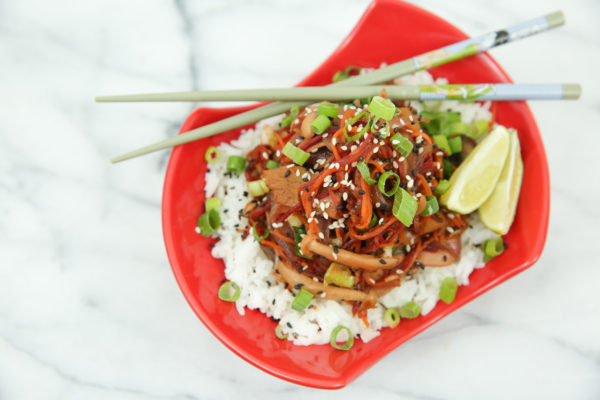 | | |
| --- | --- |
| | |
Whisk together the soy sauce through the honey.

Heat up the oil in a large frying pan over a medium flame. Add in the seitan and sear on both sides, around 2-3 minutes per side. Remove the seitan to a plate.

Add the onion into the pan and sauté until golden and soft. Add in the ginger and garlic and sauté until fragrant, around a minute. Add in all of the mushrooms and sauté until shrunken. Add in the shredded mix and sauté for a minute or two, it will continue to cook and shrink down so need to wait too long.

Add back in the seitan, pour the sauce in and mix well to coat everything.

You can skip this next step if you don't mind your sauce not being too thick and want to save on carbs: make a cornstarch slurry with the cornstarch and water and pour into the pan to help thicken the sauce.

Mix in most of the scallions, reserving some for garnish.

Place some rice on a plate, top with the stir fry, scallions and sesame seeds.