My absolute favorite fruit is cherries!
My parents always took me and some friends cherry picking for my birthday, since I'm a summer birthday and it's cherry season. So it's only fitting that I share this delicious soup with you on my birthday! I'm gonna keep this post short and just say that if you love cherries and love feeling refreshed, this soup is for you! Happy cherry season and happy first day of summer everyone!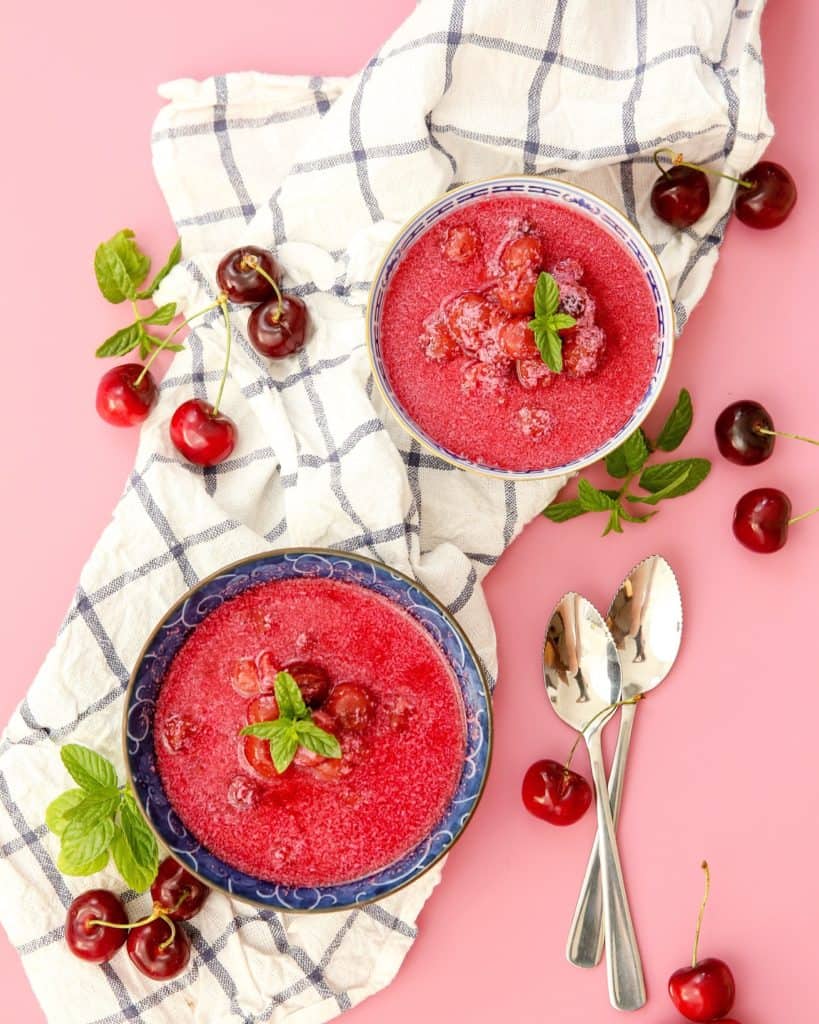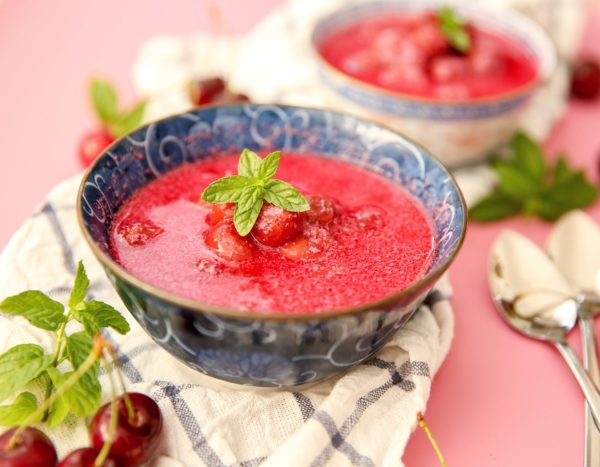 | | |
| --- | --- |
| | |
In a pot, put the cherries, sugar (start with less and add more later if needed), vanilla extract, water, and lemon juice. Bring to a boil.

Mix the jello with a little water until smooth and pour into the soup and bring to a boil again.

Turn off the flame and once soup cools add in the milk. The soup will look a little piecey because of the jello but it tastes great!

Refrigerate and serve chilled with mint as garnish.