When your first choice of protein is unavailable you go to your fully stocked freezer, close your eyes, and pull something out!
I ended up with some Jacks Gourmet sweet Italian sausages and decided they would be even better wrapped in some beef bacon! I brushed them with a glaze and baked them at 400 F for 20 minutes on a wire rack over a baking sheet. Served that with an assortment of healthy sides to compliment: plain bulgar, balsamic glazed mini carrots, garlicky broccoli and soy sauce wood ear mushrooms — that last one was a real winner! I sautéed minced garlic and jalapeño for a minute and added in the wood ear mushrooms (I boiled them for 10 minutes first to start to soften them, then drained them). Sautéed until they softened and seasoned with soy sauce, mirin and maple syrup.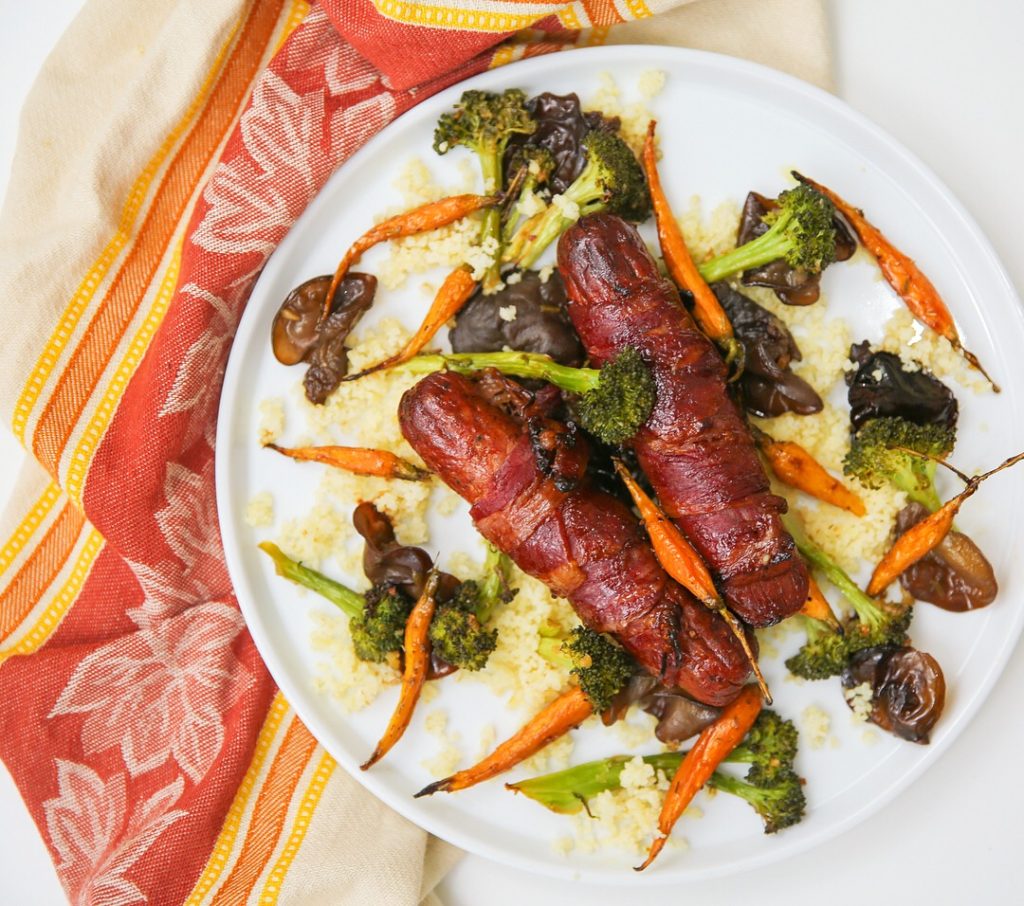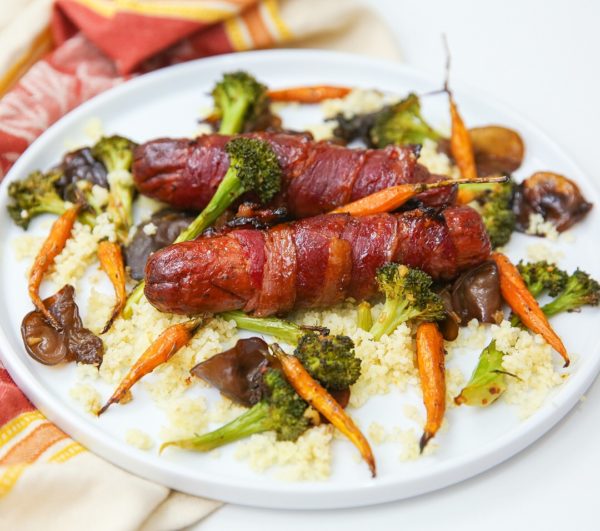 | | |
| --- | --- |
| | |
Preheat the oven to 400 F.

Whisk together the bbq sauce, maple, soy sauce, ketchup, pomegranate molasses, and garlic. Remove half an save it for a dipping sauce.

Wrap each sausage with bacon. I used two pieces per sausage. Secure with toothpicks. Place them on a wire rack over a baking sheet. Slather both with the sauce. Lay any remaining bacon on the wire rack and slather with sauce.

Place in oven and bake for 20 minutes. Halfway through, remove from oven and baste again with remaining sauce.

When the bacon is crispy and golden, remove from oven and serve with roasted vegetables and a grain.