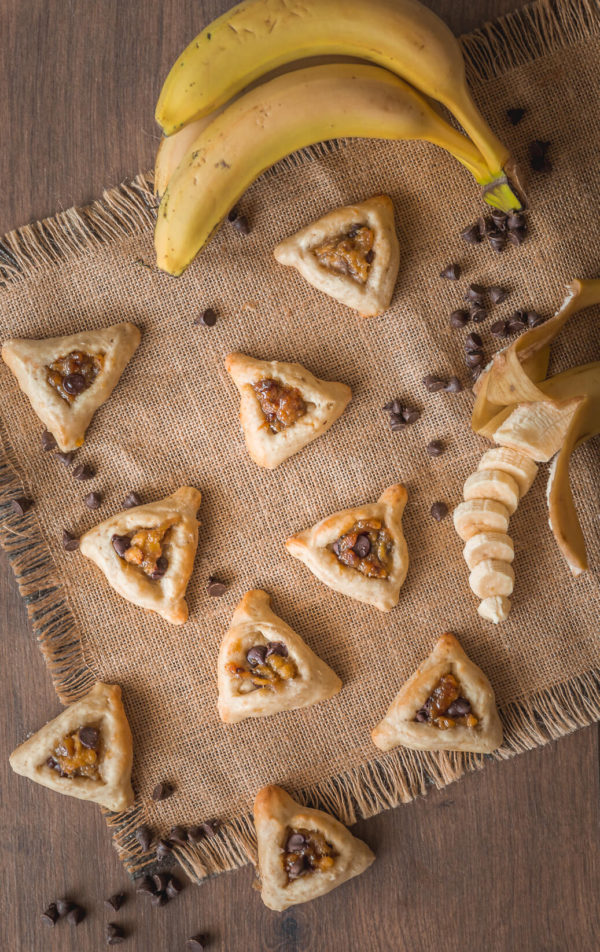 | | |
| --- | --- |
| | |
Heat up a sauté pan over a medium high flame with 1 tsp of oil. Add in the bananas and sauté until starting to fall apart and golden, with some caramelized browned edges.

And in the honey and stir to coat all the bananas. Adjust to taste if you want it sweeter.

Remove from heat and allow to cool.

Preheat the oven to 350 F.

Mash the bananas into liquid. Add the sugar, eggs, and oil. Beat until light and smooth. Add the milk and the vanilla into the banana mixture.

Mix 3 1/2 cups of flour, salt, and baking powder together in a separate bowl and fold into the liquid batter. Add flour 1 tbsp at a time until the dough comes together, it will be a little sticky still.

Place onto saran wrap, form into a dish and cover. Refrigerate for at least half an hour.

Flour your work surface well and place the dough on it. Using your floured hand, flatten the dough until it is around 1/4 inch thick.

Using a 3 inch round cookie cutter or drinking glass, cut circles out of the dough. Gather the scraps, roll out thin and cut out more circles until there is no more extra dough.

Place around 1 tsp of the banana filling and a few chocolate chips in the middle of the circle, and fold up.

Transfer the hamantaschen to a parchment lined baking sheet. Brush the dough with the egg wash.

Bake for 12-15 minutes until golden but not too hard!