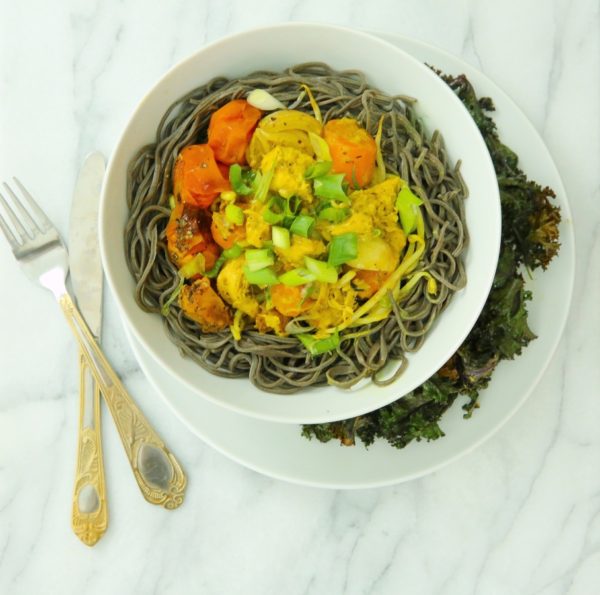 | | |
| --- | --- |
| | |
Prepare pasta according to package directions.

In a mixing bowl, mix together the chicken, curry and ginger and let marinate for 10-15 minutes.

In a large sauté pan, heat up the olive oil over a medium flame. Add in the chicken and let brown for 3-4 minutes on each side. Remove to a plate.

In the same pan add a little bit of oil if needed and add in the shallots and carrots and sauté for 7-10 minutes until softened. Added in the jalapeno and garlic and sauté for 2-3 minutes, until soft, making sure not to burn. Add back in the chicken and the coconut milk, stirring to coat everything. Season with the turmeric and salt, adjusting to taste.

Right before your about to serve, stir in the bean sprouts and stir to coat.

Place spaghetti in individual bowls, top with curried chicken and sprinkle some scallion greens. Serve with roasted tomatoes.