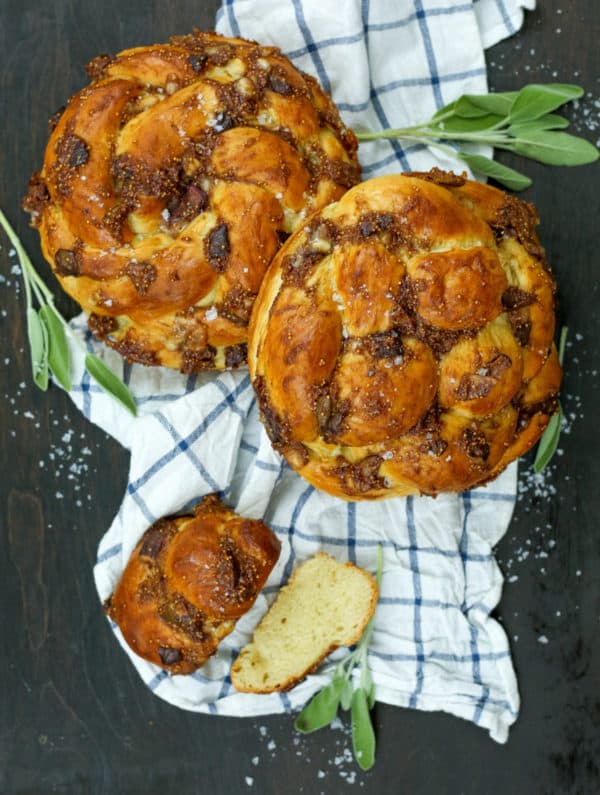 | | |
| --- | --- |
| | |
Combine the dry yeast and 1 tbsp sugar in a measuring cup. Add in the 2 cups warm water, give it a quick stir and aside to proof for 10 minutes.

In the bowl of a stand mixer, combine 5 cups of flour with the rest of the sugar and salt. Start your mixer and slowly add in the eggs, honey, and oil. Mix well.

Once the yeast is proofed (it should be very foamy and have a distinct smell, if not it's not alive and you should start the first step over again) add to the flour mixture and mix until all ingredients are well incorporated, adding another 2.5 cups of flour slowly. In the summertime, or when it is humid, you will probably need to add another 1/2 cup of flour. Knead the dough using a stand mixer for 7-10 minutes.

Once the dough has formed into a ball around the hook and the dough is smooth and elasticy to touch, remove the dough, coat the bowl with oil and place the dough back in and cover with a towel. Set aside to rise for 1-2 hours (or until doubled in size) in a warm, draft-free spot like the inside of your oven when it's off.

Once it's risen, punch the dough down.

Preheat the oven to 350 F.

Split your dough either into 2 or 4 pieces and then braid into a circle or make one long rope and twirl around. Place into an oiled tin, cover and allow to rise for 30 minutes.

Egg wash the challah and bake for 20 minutes.

Meanwhile mix together all the topping ingredients besides the salt. After 20 minutes, remove the challah from the oven, egg wash again and then spread the fig topping all over the tops and place back in the oven for 15 minutes. Top the challah's with Maldon salt as soon as they come out of the oven. Serve the challah hot.
If you do not like marzipan, you can replace it with halva for another great combo. Also if you do not have Maldon salt, sprinkle a little pink Himalayan salt, right when it comes out of the oven.