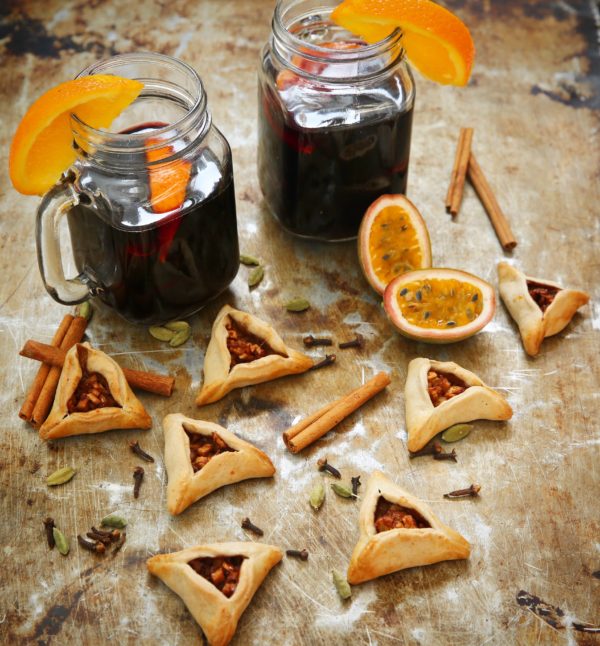 | | |
| --- | --- |
| | |
In a large bowl mix all the dry ingredients including the orange zest. Add in the margarine and egg and mix. Adding both the wines and mix until the dough comes into a ball. Wrap in plastic wrap and let rest in fridge for at least 30 minutes.

Meanwhile make the filling by mixing everything together in a bowl.

Preheat the oven to 375 F.

Remove the dough from the fridge. Flour a work surface very lightly. Roll out the dough very thin! This is important. Most doughs tell you not to roll out to thin but for this one you want to roll out to around 1/8 of an inch, as thin as you can without ripping.

Using a cookie cutter or the top of a round drinking glass, cut out circles from the dough. Gather the scrapes, roll out thin and cut out more circles until there is no more extra dough.

Place around 1/2 tsp of filling in a circle, and fold up right away! Do not place all the fillings and then start to close up all the circles. The filling has juices and if you wait then the juices will run making it hard to get the dough to close.

Transfer the hamantaschen to a parchment lines baking sheet. Using the egg white you reserved, seal up all the edges very well. Bake for 15-20 minutes until golden but not too hard! Enjoy with freshly mulled wine!