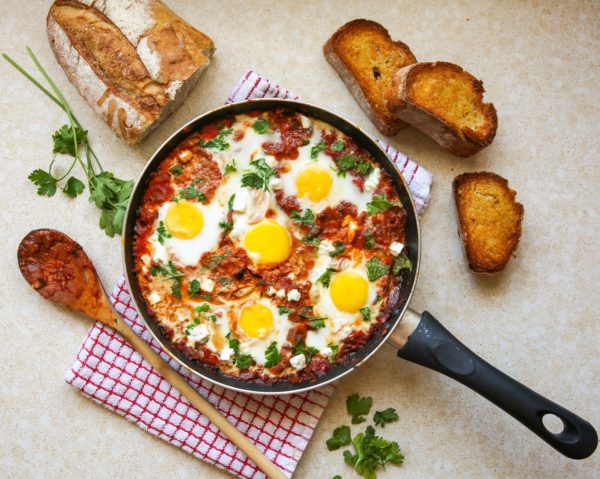 | | |
| --- | --- |
| | |
Heat up the oil in a large sauté pan over a medium flame. Add in the onions and sauté until golden. Add in the garlic, pepper and jalapeño. sauté until softened, around 5 minutes. Add in the mushrooms and sauté until the mushrooms have shrunken down.

Add in the tomato paste and stir to coat. Cook for a few minutes to let the sweetness come out.

Add in the tomatoes and all the spices, up until black pepper. Stir everything to make sure it's well mixed and add in the can of tomato sauce. Cover the pan and cook until the sauce has thickened, around 5 minutes.

Sprinkle your choice of cheese on top, cover and cook until the cheese has started to melt.

Make a well in the tomato sauce for each egg your adding in, making sure that there is tomato sauce on the bottom. Add one egg to each well, cover and cook until the whites have set but the yolks are still runny.

Garnish with parsley and serve with bread!