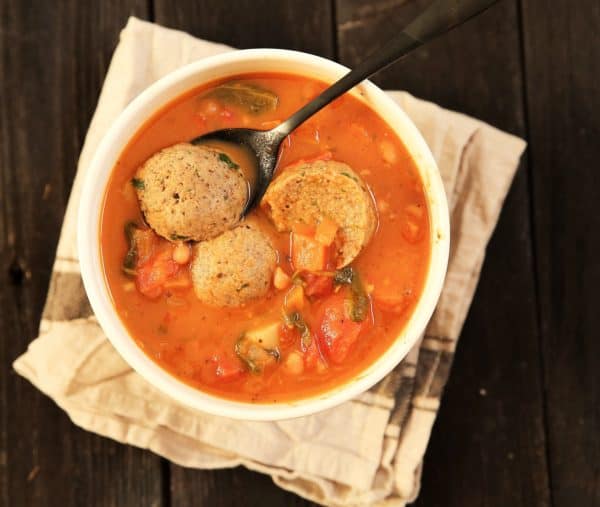 | | |
| --- | --- |
| | |
Whisk the eggs together in a bowl. Add in the melted margarine/butter.

In a separate bowl whisk together the matzo meal, baking powder, salt, onion, garlic, and pepper.

Slowly mix the dried ingredients into the egg batter, making sure to not over mix the batter. If your batter is too crumbly add in the 1/4 water as needed, to achieve a thick batter.

Add in the spinach and mix.

Cover the bowl with saran wrap and place in the refrigerator for 30-60 minutes.

Bring a pot of water seasoned with salt and pepper to a boil. You want a wide pot for this, rather then really deep, so you can cook as many as you can at once .

Remove the matzo mixture from the fridge. Using your hands form into small golf- sized balls.

Place the matzo balls into the pot, making sure not to overcrowd them. Cover the pot and let cook for 20-30 minutes without lifting the lid!