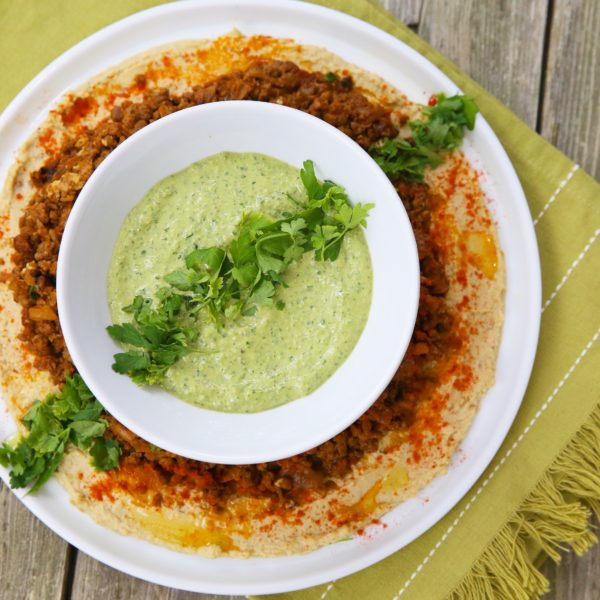 | | |
| --- | --- |
| | |
Brown the meat in a large sauté pan. Discard the extra fat/liquid and put the meat on the side.

In the same pan heat up the olive oil. Add the onion and sauté until golden. Add the meat back in and then add in all the spices and mix well. Add the ketchup in, mix and remove from the flame.
Add the lime juice and tahini paste to a food processor. Process for a minute and then scrape down the sides.

Add the garlic, olive oil, salt and cumin, process again and then scrape down the sides again.

Add in half the can of chickpeas plus 2 tbsp water and process until smooth.

Add in the other half of chickpeas and while the food processor is running add in half of the extra water.

Scrape down the sides and add the last bit of water if the hummus is still too chunky.
Mix in the chopped up herbs to you favorite way of preparing tahini.